Wedding Suits — Online and Instore
Roman Daniels suits are not only a great business suit maker – we also make a fantastic suit for weddings.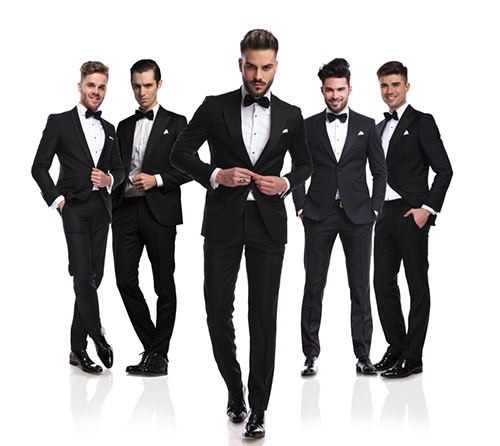 The Roman Daniels Advantage.
Buying a Roman Daniels Suit has many advantages. The best thing is when you suit the gents in your wedding with Roman Daniels Suits, as well as looking great on the day "being a Roman Daniels Suit, it will be great suit you can use for work or other special occasions!
Suits Ready to Go or Made to Order.
At Roman Daniels we have some great wedding suits instock that are Ready to Go, going from size 88 up to 132, in both classic tailored and Slim Fit. We also have a fantastic range of accessories. Remember when you buy a suit online at Roman Daniels you can organise to get fitted at one of Roman Daniels 75 fitting Stations nationwide at no extra charge.
With Made to order we have over 300 fabrics and many Cutting edge and Classic Styles.
6 months Interest Free!
Buy suits for your wedding from Roman Daniels and enjoy – 6 months interest free to approved customers with Roman Daniels Suit Club Finance
We would love to hear from you! Whether it is convenient to meet in person or over the phone/email. Please contact us to make an appointment today.
Some of our Wedding Suit Favorites include: