The Roman Daniels Story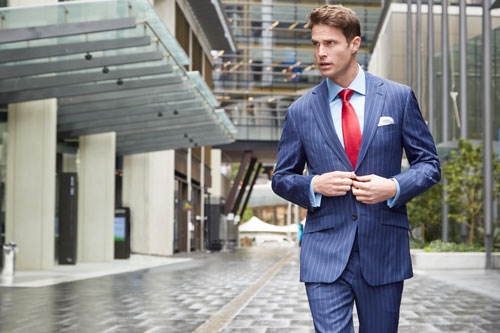 Roman Daniels is a homegrown brand, an Australian success story founded in the 1980's in response to the overpriced European suit labels flooding the market at the time.
Roman Daniels created a suit made of first-class locally grown pure wool, with premium fusing and interlinings but at great value both in ready-made and made-to-measure options.
Our suits are intelligently styled for the contemporary professional, taking into account comfort and wearability.
Our Shirts are made of Pure Cotton and come in variety of fits and styles.
Being a vertical operation means we exercise control over our own production and so can consistently offer excellent quality at a great price.
Whether you are purchasing a suit for work, leisure or a formal occasion such as a wedding, Roman Daniels has many great styles and fabrics to choose from.
We also offer a fantastic business to business corporate wardrobe service that is able to service the business needs of our corporate clients throughout all Australian Cities, New Zealand and Singapore.
Our showroom is located at Lower Ground 55 York St Sydney and our team of Andrew, Stefanos, Frank and Veronica are here to look after you.
If you are outside Sydney, we can arrange for you to be expertly fitted at one of our many fitting station partners stretching as far afield as Singapore.
At Roman Daniels "It's all about the Suit".
We look forward to seeing you soon!