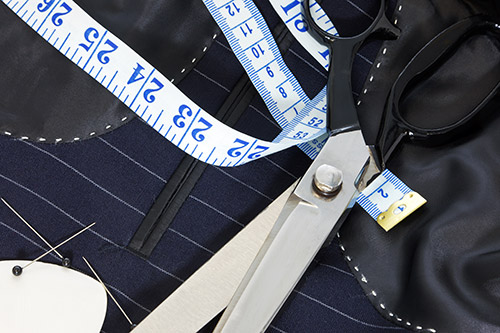 Roman Daniels Offers a fantastic range of magnificent Made to Measure Suits, Trousers, Jackets and Shirts.
For Made to Measure Shirts check out our friends at Austen Brothers, makers of fine pure cotton shirts made in the Jermyn Street Tradition… www.austenbrothers.com
The Roman Daniels Made to Measure Suit includes:
A jacket that is constructed with a floating chest piece, full canvas front plus the finest interlinings and fusibles. All suit jacket finishes are sewn not glued.
Suit Trousers that are constructed with half lining in the trouser legs, a crotch piece and special roll bands in the waist to stop your shirt pulling out.
2 Made to Measure fittings and Measurements – one before and one after construction of the suit. Normal time to receive a suit from time of ordering is 4-6 weeks subject to availability of fabric.
We have over 400 fabrics In stock ranging from Italian Super 120 to Super 180 merino wools for Suits, Trousers and Jackets as well as 80's doubles pure cottons for shirtings.
We also have a great range of trims including linings available to purchase with each made to order suits.
Some of our Made to Measure favourites include: