Made to Measure Super 130 Offer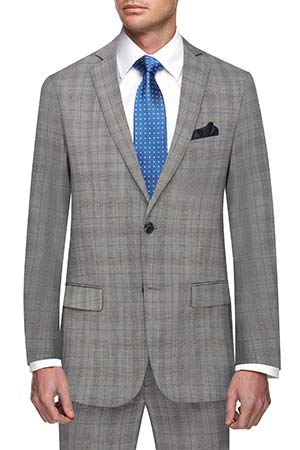 Beautiful range of Super 130 fabrics – Australian Fine Merino that has been spun and woven in Italy. Many to choose from:
For a limited time, Buy a Made to Measure suit, made from the finest Super 130 Merino suiting in your choice of fit and trims for only $529 or 2 for $1000!
Our favourite fast turnaround Super 130 fabrics are below. Click through to see made up a suit.
Expected making time 3-4 weeks.



Ocean Blue




Charcoal Check




Navy Blue Check




Charcoal Stripe




Navy Mini Check




Grey Panel Check




Navy Pinstripe




Navy Herringbone




Silver Grey Check




Blue Nailhead




Silver Sharkskin
Frank was fantastic! He helped us when we had no clue, showing what was best considering it was a winter wedding and also what would look best with our bridesmaid dresses. He really went above and beyond with everything ready to be picked up within the week. I would highly recommend Roman Daniels Suit Club to anyone who is looking for people who don't overwhelm you and people who know exactly what they are talking about.
Krystal D.
Excellent service and professional. Stefanos really suited me up. I had an idea of what I wanted to wear for my wedding and he was able to make it happen from the texture, colour and cut. It fit like a glove ! Needless to say my wife approved. Thank you Roman Daniels!
Marty W.
Outstanding service for great quality garments at an exceptional price.
Chris H.
I've had such an excellent experience. Amazing customer service from Frank and the team, top quality custom made suits and for a great price. No need to look elsewhere, this place will look after all your needs.
Roy H.
I never have to doubt the quality of the suits and the pricing is just spot on. No need to wait for the sales elsewhere – just get a great quality, well priced suit all year round.
Quality fabric and craftsmanship, great prices and professional advice. Loved it ! Plus the suit I got here never crease and fits me perfectly thanks to the fitting salesmen advice 11/10.
John Paul G.
These guys are just awesome. I have been going there for the 4 years for all my suits and they never disappoint. I would highly recommend them.
Will N.
I've been wearing Roman Daniels suits for the last 8 years. Frank has suited me up for the last few years and I'm glad that he's still there and he's very helpful.
Christopher J.
I visited at least 10 stores to try find suits for myself and groomsmen. For a group of blokes both old and young, big and small, finding outfits that fit and looked good was all too hard. Finally made it to Roman Daniels who would not compromise on fit, style and quality. Styling, measurements and alterations we got it all. Got to meet Frank was a blessing who sorted it all out. I wouldn't trust anyone else with kitting me out. Thanks for bringing it all together for us. Just wish I visited your store first!
John T.
Very rarely do you come across staff who really care about the result personally. When we look back at our experience at Roman Daniels, Frank didn't sell me and the bridal party the suits, he sold us the solutions, which is really what we needed. He ensured we had suitable options to consider so that we were looking awesome on the special day and helped us make the right choices. Also making the extra effort to ensure everyone was fitted properly and everything was ready. Thanks so much.
Adrian A.